As the leaves change their colors and the air turns crisp, Cape May County, New Jersey, comes alive with a vibrant array of fall events and activities. From harvest festivals to spooky Halloween celebrations, there's something for everyone to enjoy in this charming coastal county. Whether you're a local or planning a visit, let's dive into the must-attend fall events happening between now and December 1, 2023.
The Wildwoods Food & Music Festival
Date: October 8, 2023
Location: Downtown Wildwood
Description: (Formerly known as Wildwoods Seafood and Music Festival). The Greater Wildwood Chamber of Commerce presents a Food and Music Street Fair on Sunday, October 8, 2023, featuring a full day of fantastic food options, music, shopping, and more. The festival will take place in Downtown Wildwood starting at Byrne Plaza along Pacific Avenue between Oak and Schellenger Avenues in Wildwood.
More Info: Wildwood Food and Music Festival
West Cape May Lima Bean Festival
Date: October 7, 2023
Location: West Cape May
Description: Celebrate the humble lima bean at this unique festival. Enjoy lima bean soup, lima bean chili, and other creative lima bean dishes. There's also live music, crafts, and activities for the kids. It's a fun-filled day for the whole family.
Get Tickets: Lima Bean Festival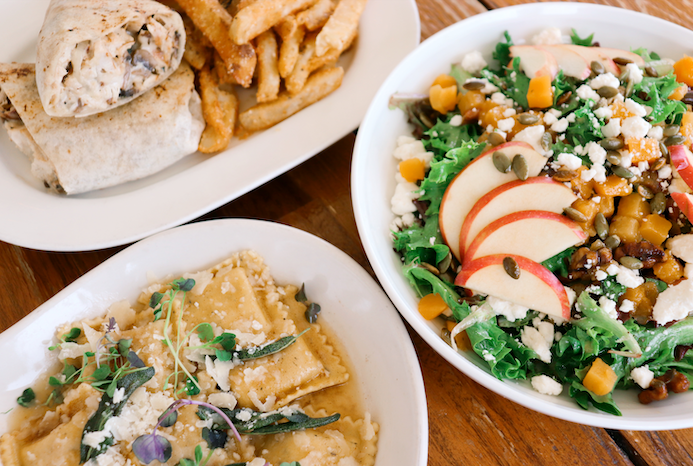 Cape May Monster March, Halloween Bar Crawl
Date: October 28th, 2023
Locations: Harry's Ocean Bar and Grille, Carneys, Rusty Nail, The Inn at Cape May, and more
Description: Cape May will truly be embracing the spirit of Halloween with its very first Halloween Bar Crawl! Check in at Harry's Ocean Bar and Grille and then bounce around to your favorite Cape May Bars like the Rusty Nail, Carneys, and more. Make sure you dress up because there will be a costume contest and TONS of free giveaways!
Get Tickets Here: Urban Craft and Crawl
Cape May Restaurant Weekend
Date: November 2-5, 2023
Location: Various Cape May Restaurants
Description: Our four-day event takes place every fall! Enjoy a three-course, price-fixed menu at some of Cape May's best restaurants. Prices begin at $38 per person. Reservations strongly recommended where available! Since our chefs design their menus around what food is available, event menus are usually available at least two weeks before the event starts.
More Info: Cape May Restaurant Week
Exit Zero Jazz Festival
Dates: November 10-12, 2023
Location: Various venues in Cape May
Description: Jazz lovers, this one's for you! The Exit Zero Jazz Festival features an impressive lineup of musicians performing at intimate venues throughout Cape May. Immerse yourself in the smooth rhythms and soulful tunes of this musical extravaganza.
Get Tickets Here: Exit Zero Jazz Festival
Christmas Tree Lighting Ceremonies
Dates: Late November and Early December
Locations: Various towns in Cape May County
Description: Get into the holiday spirit with Christmas tree lighting ceremonies in various towns across the county. These festive events often include carolers, hot cocoa, and a visit from Santa Claus himself.
Cape May County, New Jersey, offers a rich tapestry of fall events that capture the essence of the season. Whether you're a foodie, a wine enthusiast, a music lover, or just someone who appreciates the magic of autumn, you're sure to find something that piques your interest. Make the most of this beautiful time of year by attending these wonderful fall events happening between now and December 1, 2023, and create cherished memories with friends and family.
Want to see how we're coming along with Madison Resort? Visit a recent article with a note from our owner. Click Here
Marketing Partners:
Small Talk Media